Recruitment was halted as a result of the Covid epidemic, which led several sectors to suffer or possibly shut down for several months.
Since the globe has once again become more open for business operations, the employment situation has changed dramatically, with more opportunities than applicants.
This, together with the fact that workers are increasingly delving deeper into what they truly want from their employment, has made retention and recruiting extremely difficult.
What exactly is The Great Resignation?
The ongoing trend known as The Great Resignation refers to workers quitting their employment for a number of reasons since the pandemic outbreak.
According to a PwC poll, nearly one in five UK employees indicated they planned to switch jobs within the next year in search of higher salary and job satisfaction.
How the Great Resignation affects IT departments
Since hiring has historically been challenging in the technology industry, IT departments have been particularly hard hit by the Great Resignation; in Q3 2021, 31% of IT employees actively sought out new employment.
As a result, IT departments are understaffed, ineffective, and deficient in both technical know-how and commercial acumen.
Even pre-pandemic, there was a greater demand for IT talents than there were available workers, and there is now more pressure than ever on IT decision-makers to keep their organisation's operations operating smoothly.
To help IT decision-makers and company owners navigate the hurdles of the Great Resignation and assure success, we've put up a few suggestions on how to manage this period of change in the industry.
How to succeed through The Great Resignation
To succeed with a lack of available new talent, organisations need to think creatively and look at strategic options to make it more attractive to tech staff. Here are a few ideas that could be employed.
Create possibilities for employee growth
For workers and applicants, the possibility of progression is becoming more and more crucial because they want to know that they will be able to improve their careers, stay motivated at work, and feel valued for their contributions. This may be achieved through enhancing employees' skills through training and certifications, and by wherever feasible, promoting from within.
You may demonstrate your gratitude and recognition for your valued team members by making sure that there are prospects for career advancement within your IT department.
Accept hybrid work, with connection
The majority of businesses that are able to do so have embraced hybrid working, and it is evident that most employees want this trend to continue in the future.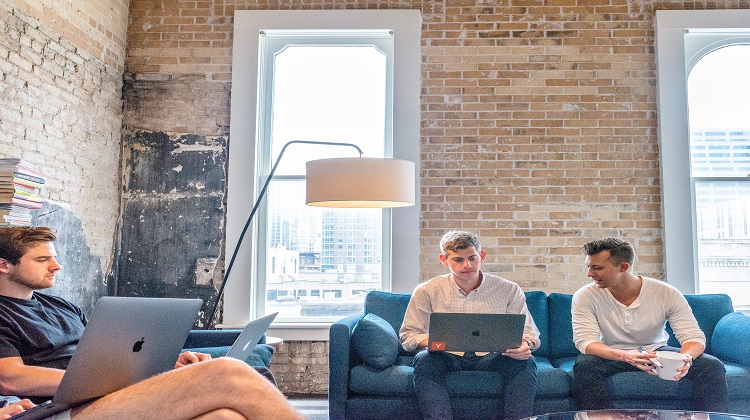 According to a survey 63 percent of respondents favoured a combination of in-person and remote work, and they anticipated their company to provide this for at least the next 12 months. Only 11% of respondents chose full-time in-person employment, while 26% selected full-time remote work.
Hybrid working is a fantastic alternative for both employees and businesses since it gives people more flexibility, a better work-life balance, and cost savings while also increasing productivity.
However, it's crucial to avoid letting hybrid working create a rift in your team. Take the time to promote interpersonal connections among employees, whether through team-building activities, designating days when everyone is in the office together, or making the most of collaboration tools like Microsoft Teams. Working remotely can cause feelings of seclusion and cause people to feel cut off from their workplace.
Allow automation to fill the people gap
Many managers and executives are attempting to adjust procedures to become less dependent on the institutional knowledge of workers in response to the retention and recruiting issues they have been experiencing in recent months.
If a business, its procedures, and its IT requirements are only held by one person or a small team, their departure results in the loss of that expertise and an increased workload for the remaining team members.
In addition to saving time and money on training new hires on regular work, techniques like automation may assist IT departments in maintaining operations.
For recurrent tasks like proactive monitoring and repair of common IT issues like disc space utilisation, malware threats, the use of automation can be an obvious solution.
Other regular tasks such as update deployment and administration, including for third-party programs, and new software deployment are also tasks that automation can easily handle.
Working in this way enables companies to enable technology to assist IT staff in their positions and become more effective.
Consider Outsourcing IT support
There may not always be a need for a larger IT department, but there may be times when their burden is too much and they could use an extra pair of hands. This is because many small-to-medium firms discover that their IT demands tend to peak and trough.
This makes it difficult for business and IT executives to develop the necessary plans, especially in light of the growing skills gap.
If you choose to fully outsource or just use them as a supplemental team that is available when you need additional assistance, having a dependable Managed Support partner means that you have a professional service desk on hand to assist with everyday IT difficulties.
Don't forget about cyber security, which is often the responsibility of IT workers.  Even the most advanced IT departments probably lack the funds, expertise, or resources necessary to establish an internal security operation because it is frequently entrusted to IT workers.
Given their high demand, it is expensive to employ and keep a cyber security engineer because it is a specialised field.
Other benefits include gaining access to the knowledge and experience of a large team, without as much time and expense involved as bringing the same expertise in house.  Pro IT support will also allow more time to focus on long-term strategy, because the day to day IT tasks and user support is covered for you.
About Mustard IT, your security partner
Mustard IT is a trusted team, experienced in security and able to explain complex issues to you in a language you'll understand. Contact us today to find out how we can help you.