When you think about data breaches or cyber assaults, your mind may automatically go to the major scandals that have affected some of the largest corporations in the world. Problems with cyber security that affect smaller organisations are something you hear about much less frequently.
But do not be fooled; just because they are not reported on the front page of the newspaper does not mean that they are not occurring. In fact, small and medium-sized businesses (SMEs) in the UK are targets of approximately 10,000 cyber attacks every single day, and one in every five small businesses reported having been the victim of an attack in the preceding three years. It is more vital than ever before for small and medium-sized businesses (SMEs) to give the topic of cyber security the attention it deserves.
SMEs constitute attractive targets for cyber attack
The most lucrative opportunities are found in large corporations. On the other hand, there is a good chance that they have the most advanced (and pricey) cyber security systems in place to ward off any threats. The fact that small and medium-sized businesses (SMEs) are, in many respects, easier prey for criminals makes them more desirable as targets.
Small and medium-sized businesses (SMEs) frequently gather the same data as larger corporations, albeit on a more manageable scale. Data on customers and information about individuals are both extremely valuable to a hacker, regardless of whence the information was obtained. A small or medium-sized enterprise (SME) that does business with a larger company may also be the security chain's weakest link and provide data thieves with a way to access the larger company's information.
Measures of cyber security that are applicable to SMEs
Despite the fact that smaller businesses may not have the same funding for security as larger companies, there are still certain fundamental security measures and precautions that they may take to boost their cyber security defences.
Make sure that all of the system software is up to date. It is important to keep software up to date because doing so increases its level of security; therefore, you should not put off installing any updates provided by the supplier on your operating systems, desktops, or laptops. This also applies to drivers for items like printers and networking devices like routers and firewalls, as well as other networking-related software.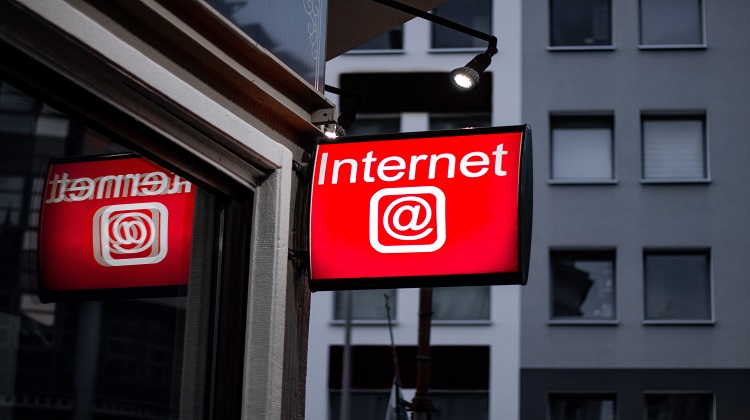 Hackers looking to compromise your systems might potentially use these less obvious gadgets as a route in. A word of caution: Although patches are designed to address security flaws, it is important to keep in mind that installing them may result in the emergence of other issues. You should think about performing updates outside of normal business hours in case there is an issue, and you should always make sure that your IT crew is ready to go in case of an emergency.
Maintain consistent backups of vital information. There is a frighteningly large number of scenarios in which data could be destroyed, including a cyber assault, a fire, physical damage, or even just plain user error. If this is lost, it may be impossible for the business to continue operating.
Tip: Back up your data frequently and prioritise the data that is most important to your company. Maintain numerous backups that are kept in a location that is independent from your computer, preferably either off-site, on the cloud, or both.
Be aware of potential dangers from within
Employees of a small to medium-sized enterprise (SME) can unintentionally or purposefully pose a threat to the company's cyber security. The term "inside danger" refers to a variety of scenarios, including an employee making a straightforward error as well as a disgruntled former worker causing havoc on systems to which they should no longer have access.
A helpful hint is that a significant number of inside threats are caused by former employees who continue to have access to corporate systems after they have departed the organisation. When you have reason to think that employees are engaging in unethical behaviour, you should immediately revoke their access to the company's systems and review your policies on who may see what.
Employees should be made aware of potential dangers through education. When it comes to dangers to a company's cyber security, such as phishing scams carried out via email, the employees are the last line of defence. In this stage of the attack, the criminals try to deceive the user into doing the incorrect thing, such as clicking on a link that appears to be legal but actually leads them to a sketchy website or downloading a sketchy attachment that is actually malware.
In addition, there is a growing trend of CEO scams, in which fraudsters impersonate business executives in order to deceive naive employees into authorising decisions or exposing secret information.
Advice: Raise awareness inside the firm as to what these frauds look like, including items such as poor use of English, bad grammar, and unusual sender email addresses. Set up a reporting mechanism for employees to follow in the event that they find themselves the object of discrimination.
It is imperative to use robust passwords. All of the information hidden behind a weak password is vulnerable to theft. There is not much use in investing in sophisticated systems if your users are still using passwords that are simple and easy to figure out in order to access them. A secure password needs to be at least 10 characters long, have a mix of uppercase and lowercase letters, symbols, and numbers, and include a combination of all of these elements. Each account's password ought to be distinct from the others.
Tip: Require users to alter their passwords on a regular basis (at least once every sixty days), and emphasise the significance of using a robust, one-of-a-kind password that is only known to the individual user. You might also think about utilising a password manager or two-factor authentication in addition to that.
Strong protection against cyberattacks should be everyone's priority. The technical solutions you use are only one component of what constitutes effective cyber security. It is also about the people who use your product; educating your users on what to avoid, what to report, and what to look out for is half the battle. And there is no requirement that this come at a great financial expense. Create an environment in which cyber security is viewed as the collective responsibility of all employees and where secure working practices are given top importance.
Small and medium-sized enterprises (SMEs) can accomplish this goal in a number of ways, one of which is by developing user security policies that illustrate what acceptable and secure use of systems looks like. In order to foster a culture in which cyber security is seen as a priority rather than an afterthought, these should be incorporated into employee training at all levels of the organisation.
About Mustard IT, your technology partner
Mustard IT is a trusted team, experienced with the latest technology and able to explain complex issues to you in a language you'll understand. Contact us today to find out how we can help you.