Business users need to use the internet when they are on the go. One of the major benefits of portable hotspots and dongles is that they allow individuals to access the internet wherever they are.
Why a business user might want to use a mobile wi-fi hotspot?
A mobile wi-fi hotspot is a useful tool for getting online whether you are out of the office or at home. A lot of business users easily place this into their pocket or their work bag and then they connect to the broadband which you normally use on your mobile. Whether you use 3G or 4G, you can connect to this to have access to the wi-fi signal. For those who are looking to use their work tablet, laptop or smartphone while on the move, it's a perfect way to get connected. Here are a few more reasons why you might want to use one of these hotspots.
When you need to work outside of the office, this will allow you to do this despite your location.

You can access wifi on your device even when on public transport.

If the home internet goes down, you will still be able to carry on your work duties.

It's ideal at an event such as a business show where you need to connect everyone to the same network.

It's perfect for downloading a report or document while on the move.

You can easily connect to the internet on your device during your lunch hour.

When you need to access work abroad, you can easily do this too.

It's worth noting that while it is easy to access, it's best to use it when necessary as

download limits

can be restrictive on a lot of tariffs.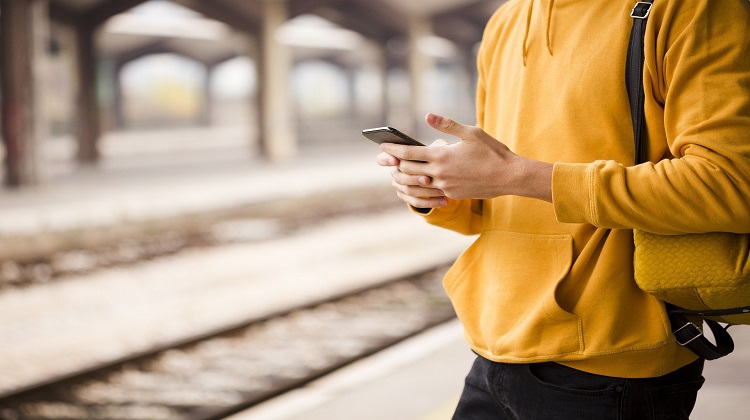 What's the most popular option for business users? 
When it comes to choosing which portable hotspot to use to create a secure wifi hotspot for business users, it's worth looking at a personal wi-fi hotspot. Often referred to as a mi-fi device or pocket wi-fi, it's the most popular one around. The device is easy to take around with you and connect to most common devices such as your smartphone and laptop. When you need wi-fi, you just turn it on and easily connect your device. It's a convenient size and you can use it to connect multiple devices at once to get wi-fi. You can also use the hotspot to connect with your SD cards which are perfect for business users who need to access files while on the move.
Wifi hotspots come in varying sizes with smaller ones allowing only a couple of hours of use and larger sized, hotspots providing business users with a day's worth of online usage. There are also personal hotspots that enable you to get access to the internet while you are out on the road.
Where can you get a wi-fi hotspot?
When it comes to sourcing one of these devices, you will find them in all of the major network stores with a range of contracts such as O2, EE, Three, Virgin Mobile and Vodafone. You might want to buy a wi-fi device and then just get a sim card. Or you can get a contract over a certain period such as 12. 18 or 24 months. 
When deciding who to choose, make sure you look at the 4G coverage in the area. You want to pick one which has good coverage to enable you to use it effectively. You will also find that once signed up, you often get deals on other services such as broadband.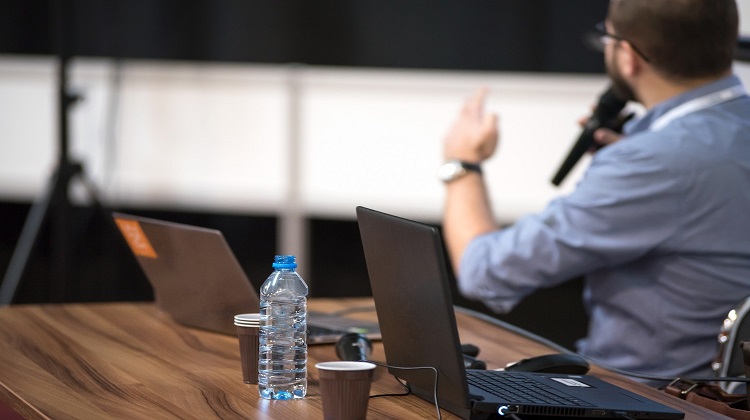 What is tethering? 
Another way you can access the internet while on the go is by tethering from your mobile device. A lot of phones now have this feature where you can use the internet from your phone to access the internet. While it's easy to do, it isn't normally a long term solution. For one thing, it can cause your battery to drain and it uses your data allowance. Also, you need to check your contract first for the extra charges.
How about a dongle?
While dongles are a form of hotspot device that businesses can use, they are used differently as they plug into the computer via USB. You can get access to the internet straight away. but it can only be on that one device. Also, you need to have a USB port which you don't get on iPads and mobiles. 
And finally, ensure your wi-fi hotspot is secure 
When you want to create a wifi hotspot for businesses, you need to make sure that these access points are secure, whether this is via adding a password or a two-factor authentication system. Ensuring access to the core network for business users is safe, it's so important that the wifi is configured properly and securely. 
You also need to make sure that your wi-fi has a good range so they can access it wherever they may be. Performance is also key, especially during a busy time for a business or when a lot of staff need to use the internet. 
About Mustard IT, your security partner
Mustard IT is a trusted team, experienced in security and able to explain complex issues to you in a language you'll understand. Contact us today to find out how we can help you.