Do you run Windows on your business computers and devices? Many small and medium businesses do, and it is no real surprise. Microsoft has been dominant in the corporate space for years, thanks to its unmatched Microsoft Office productivity suite and Server products that make it easy for businesses of any size to operate more securely and efficiently. The better question might be, which version of Microsoft Windows are you running on your devices? The operating system that manages programs, apps, files security and your user experience can seriously impact your work. The most popular operating system was Windows XP, and many businesses continue to use this although it has been unsupported since 2014. That means there's been no security upgrades or patches at all since then. If you are using Windows XP in your business (or on your personal device for that matter) you are putting your data at serious risk of theft or corruption.
Upgrading from XP meant choosing Windows 7, and then Windows 8. Windows 8 was a significant departure from previous Windows versions, and it wasn't popular at all. It removed the iconic Start button from screens and demanded desktop users adapt to a layout designed for touch screens. The dissatisfaction with Windows 8 means that many businesses reverted to Windows 7. Unfortunately, this version is also set to reach its 'end of life' and become unsupported on 14 January 2020, mere months away. If you choose to use Windows 7 after this date your business will become less secure as time goes on.
So, what does this mean for businesses? If you choose to skip over Windows 8 like many have, ultimately the only option is to upgrade to Microsoft's latest offering, Windows 10. Reports say over 600 million devices use this operating system. The good news is that Windows 10 has combined the most loved features of previous operating system versions and upgraded them even further. In addition, Microsoft is starting to shift to a service model, which means Windows 10 may be the last operating system upgrade you pay for outright. The benefits of Windows 10 are worth exploring in detail. Depending on the size of your business you may need to start planning how you will upgrade your system before January 2020. Don't leave it too late – in fact there is nothing stopping you from planning and initiating your upgrade immediately as Windows 10 is already available and delivering impressive gains for business owners.
Benefits of Windows 10 for business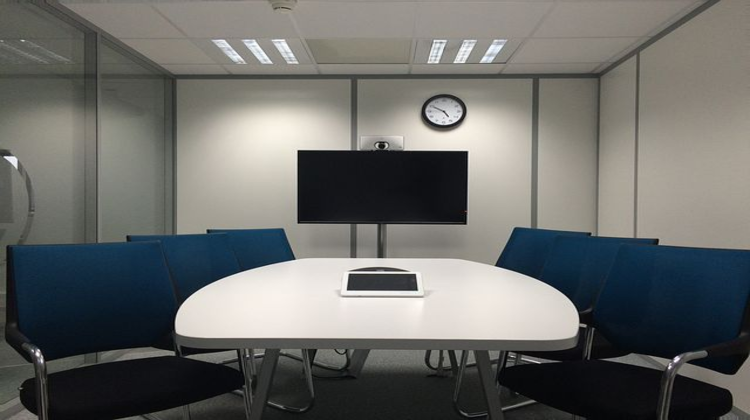 Universality
The Windows 10 operating system is available on desktop and laptop computers and tablets (some older mobile devices may have Windows 10 as their operating system, although this too will reach end of life in December 2019). It returns the Start button to its rightful place and recreates the familiar Windows experience for users. The OS is flexible enough to operate large presentation screens along with handheld tablet devices. The familiarity and intuitive layout mean staff are able to hit the ground running, even under stressful conditions such as making pitches in unfamiliar workspaces. The shift to cloud-based applications and storage such as OneDrive also make accessing data on the go a breeze. Again, the ease and consistency of access across devices makes using Windows 10 a smooth experience for everyone.
Data security has never been more important
Digital security breaches cost UK businesses billions of pounds each year. The implementation of the GDPR in May 2018 has increased the risk of additional fines being levied if breaches are not handled correctly within tight timeframes. Overall the operating environment has become a lot more stringent while the number of threats is not diminishing at all. One benefit of Windows 10 is its robust security offering. The Windows Defender suite of programs should provide assurance across many threat vectors and make it much easier to prove compliance with GDPR regulations. Windows Defender Security Centre offers focussed security protocols around applications, credentials (logins and passwords) and specific file access. BitLocker helps employees manage the complexity of multiple login usernames and passwords. In just one example of the advanced security programming, files can be restricted so that only particular apps are able to access them. If any other apps or programs attempt to access the secured file an alert will be sent, and access will be denied. This active protection goes a step further with Advanced Threat Detection, which uses behaviour analysis to identify unusual actions and plausible threats before they are noticed by staff, although this is only available for Windows 10 Enterprise users. For users that operate different tiers of Windows 10, SmartScreen provides additional file and download scanning. Automatic blocking helps to avoid many malicious files from reaching the network in the first instance.
Identity Management
In addition to BitLocker, Windows Hello collects biometric data about users and uses it to verify the identity of the person attempting access to a device or file. Hello also uses two-factor authentication options. A single PIN may be created to manage multiple login credentials required by individual staff. Because each Windows 10 device requires at least one user account this will be enabled by a password at minimum. If your Windows 10 devices are joined to a Windows domain in your business, the IT team of administrators can take advantage of Active Directory features. Various network and local resources can be limited, restricted or made available to various customised groups. Individual users, specific devices or larger groups can all be nominated depending on the requirement. If a domain isn't used, accounts are managed differently. A single device may have a local account that is only accessible on the device and nowhere else. A general Microsoft account can be used if continual access is desired across Windows 10 devices. In these cases, additional login security options are available, including password recovery. Azure Active Directory accounts are also available for Office 365 Business and Enterprise customers.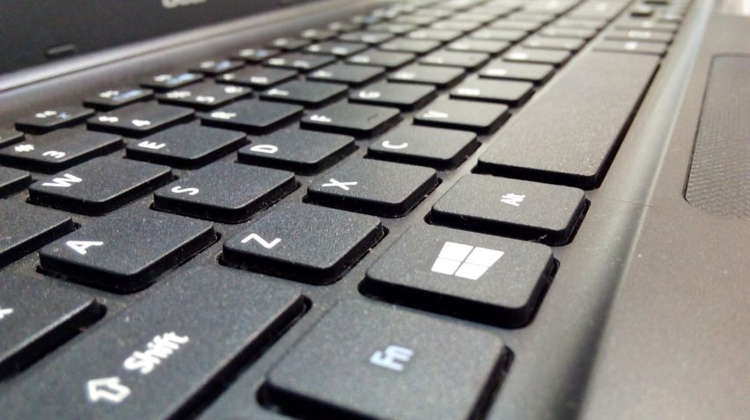 Cortana assistant
Microsoft's answer to Siri and Alexa is a perfect fit for the Windows 10 environment. Voice commands are possible with a click of the small microphone icon located next to the text search bar. The digital world operates via advanced keyword search and now Cortana aids Windows 10 users to navigate files, apps and the internet with input queries instead of file tree navigation. It's straightforward, responsive and intuitive. It also has smart functions like pre-addressing emails and other small timesaving tricks that make the workday a little smoother.
Transitions between times and devices
With many staff taking work home after hours, commuting or otherwise switching between mobile and desktop devices, continuity can be a challenge. A benefit of Windows 10 is that employees can now transition seamlessly between devices while working on a single file using OneDrive. In addition, the Timeline feature helps those who work more linearly. A simple scroll back through a chronological list of accessed files can help locate information quickly. Files can be stored in Files On-Demand, which removes the documents from the computer storage and keeps them solely in OneDrive. They can be recalled at any time without the associated slower processing speeds of a laden drive.
Updates are changing for the better
Microsoft operating systems have functioned on large scale upgrades for many years. Each new release was monumental and often bought significant improvements to security and user experience. Microsoft has always charged users to access these upgrades. Over time competitors have offered upgrades as a regular and free service that forms part of the experience of purchasing the device itself. In the majority, social expectations have changed and consumer appetite for paid upgrades has diminished. In this light, Microsoft has also changed its approach. Taking a 'software-as-a-service' approach, Windows 10 may be the last deliberate upgrade you ever make to your Microsoft operating system. Upgrades will be rolled out as they are created. Lower tier versions of Windows 10 will have automatic upgrades and security patches deployed while Enterprise teams will have the option to delay some upgrades if specific isolated devices require a stable environment. Enterprise licenses and Software Assurance support fees will continue to apply to those users. The change will mean different things to different IT teams. Some will need to watch out for automatic updates being put upon them with little control about the timing of the implementation. Given that deploying a brand-new OS across a business can be time-consuming, expensive and disruptive the gradual rolling upgrades should be a benefit to most. The incremental changes will reduce staff training requirements while increasing security and delivering functionality and productivity upgrades in a timely manner.
Instead of entirely new OS version implementation, there will be three types of update that IT teams need to be across. Quality updates will come through on a monthly basis. These will be delivered through Windows Update. The monthly updates will focus on security issues and reliability upgrades.
Previously when a new OS was installed, a slew of updates, patches and upgrades typically needed to follow after connecting to the internet for the first time. This time-consuming process has been eliminated as all updates are now cumulative. The version of the software you download will be the most up-to-date and your upgrade schedule will proceed as normal. This should come as very good news for engineers, as it will save plenty of time and labour costs.
The final type of update is the feature update. These are the largest of the updates and will happen twice a year in April and October. This will bring down any new features to the OS, in what is a very similar process to the current version upgrade process. It is data intensive but teams should be notified about the timing of these updates and have some control over implantation schedules.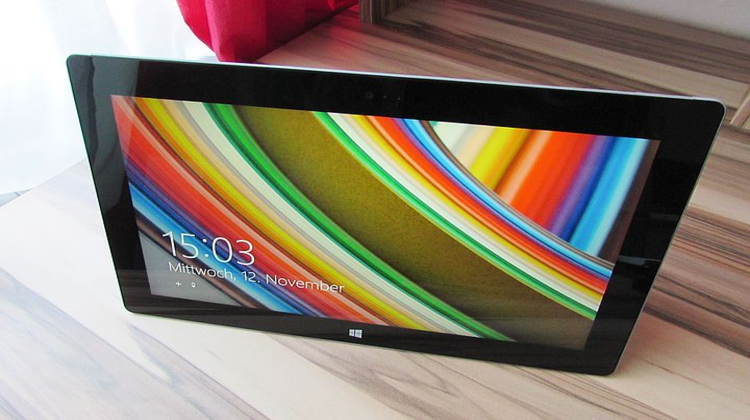 Scalability and flexibility
Software licensing is changing much like upgrades. Instead of purchasing a number of software licences that required annual upgrade costs, Microsoft is moving to a subscription model. The per user, per month access to Microsoft Windows 10 and associated programs gives businesses a lot more flexibility when it comes to employee growth. As new staff come on board the subscriptions can increase and likewise the number of users can decrease in a straightforward manner. This helps maintain security and it also gives an element of predictability to operating costs, along with avoiding major upfront costs that were traditionally associated with software access for businesses. In addition to the flexibility, small and medium businesses can be assured that they are accessing the same quality of product that large-scale corporations use. The universality of the Windows 10 system guarantees top tier security and service delivery no matter how big or small an operation is.
Making the most of Windows 10
Windows 10 is the operating system that gives Microsoft's programs space to shine. If you have Office 365, Server or any other Microsoft business suite products they will work exceptionally well together. If you want to get the best out of your business software you may like to consult with a certified Microsoft and certified Azure partner. These local IT experts can work with your in house IT team to get the most out of your Microsoft suites.
The benefits of Windows 10 are many. The familiarity of the user interface is really just the beginning for staff. The behind-the-scenes quality of security, credential management and the shift to automatic upgrades means that the experience should be of the highest quality from front-end staff to back-end support.
About Mustard IT, your Microsoft Windows 10 partner
Mustard IT provide the design, build, installation and maintenance of secure IT servers and networks, can provide advice and assistance for the implementation of the Windows 10 operating system. Our trusted team are experienced able to explain complex issues to you in a language you'll understand. Contact us today to find out how we can help you.