According to some estimates, the average cost of downtime for multinational corporations is around $351,000 (or £300,000) per hour. That is an incredible sum of $5,850 (or 5,000 pounds) each minute! Given that the computation takes into account, among other things, the loss of income, this statement is especially relevant to large companies and factories.
A business has downtime if its infrastructure is disrupted for any number of reasons, including but not limited to a loss of electricity, internet connectivity, or a network. The duration of any of these database, hardware, and software issues might range anywhere from a few seconds to days or even weeks. Because of this, neither the company nor its clients have any idea what's going on and when the issue will be resolved, which results in a significant drop in revenue.
But how big of an impact does it have on your company? This article will guide you through the process of determining the charges and will also discuss the additional implications that downtime will have on your company.
Bringing Productivity to a Halt
If the majority of your company's transactions take place online, any interruptions to service might result in a significant drop in productivity. Calculating the number of employees who would be unable to do their jobs and the wages they would receive is one component of determining how much money downtime could cost you.
Problems with the infrastructure and a lack of internet access are potential causes of this loss of productivity. Therefore, a few hours of downtime can add up to cost an eye-popping sum.
Impacts the Reputation You Have With Your Customers
When the press learns about a significant outage that impacts a large number of consumers, the news quickly travels around the community.
One of many examples is the fact that in 2011, Sony was forced to take the PlayStation Network offline as a result of a hack. Hackers attempted to obtain access to the personal information of 77 million individuals, making this incident one of the most serious data breaches ever recorded. Because of this, Sony was forced to go into hibernation for a period of 28 days, which infuriated players who were frustratedly awaiting the release of highly anticipated games.
Not only did this lead people's faith in the organisation to be shattered on a large scale, but it also resulted in the corporation losing an estimated $250 million in income.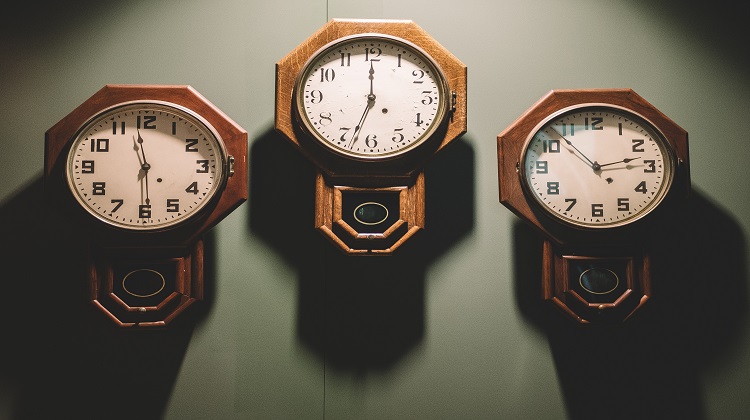 Depletes Revenue
It should come as no surprise that there is a clear link between downtime and income. In addition to the fact that customers are unable to purchase things, there are also hidden expenses associated with downtime. The following is a list of the several ways that it might affect a company's revenue: 
Customers are unable to make purchases of items or services

The cost of workers' pay is squandered since they are unable to be productive during downtime The expense of repairing the issue that led to downtime is incurred 

The price of consumer mistrust, especially if it leads to a loss of repeat business 

Intangible costs, which can include a lack of capability to provide customer service, a rise in staff stress, or the effect of a damaged machine that results in a reduction in manufacturing and production.
What is the Root of Downtime?
System failures in companies can be caused by a wide variety of factors, ranging from an employee clicking on a malicious link to the company providing the company's internet service having network issues. The following is a list of the five most common reasons for downtime: 
Human error

Network outages 

Power outages 

Cyberattacks

Internet outages
How to Determine How Much Your Downtime Will Cost You
You may locate a wide variety of downtime calculators by searching the internet. If, on the other hand, you want to have a quick look at calculating it for yourself, the processes are as follows: – First, you need to compute the number of employees who were impacted by downtime. – Next, you need to calculate the percentage of productivity based on a scale of 1 – 100.
Finally, add up the average hourly compensation for all of the employees, and then try your hand at the following equations, the first of which is a simple calculation, and the second of which is for more specifics:
The cost of downtime may be calculated as follows: Cost of downtime = (Number of Affected Employees) x (Productivity percent) x (Average hourly salary) Downtime Cost per hour equals total revenue loss plus loss in productivity plus recovery cost plus an estimate of intangible costs.
How to Decrease the Amount of Downtime Your Company Experiences
It is essential for businesses of any size to cut down on their downtime, since the more successful their company becomes, the more money they will save. Investigating the factors that are most responsible for your company's downtime is the most effective strategy for lowering the associated expenditures. Here are several examples:
Machine Maintenance – Whether you run a manufacturing company that relies on heavy gear for production or an IT company that maintains software and hardware, machine maintenance is an essential part of your business. Performing routine maintenance could set you back some cash in the short term, but it could end up saving you a small amount.
Efficient Backups of Data – You may cut down on the amount of time necessary for recovery if you have a plan for backing up your data in place before the outage.
DR Strategy – A strategy for disaster recovery assures that you will always have access to data, apps, and other critical resources.
Training Employees  – Training employees to eliminate human errors that cause downtime is another way that, in the long term, can save costs.
The process of calculating the expenses and putting up action plans can help reduce the risk to your company and can be done in a reasonably short amount of time.
Your income will gain from an effective resolution plan, and brand loyalty will increase as a direct result. Which is useful if the performance of your company is measured over a longer period of time. Therefore, you should determine how much the downtime will cost, what the most probable reason for it will be, and then make some arrangements.
About Mustard IT, your IT support provider
Mustard IT provide a trusted team who are experienced and able to explain complex issues to you in a language you'll understand. Contact us today to find out how we can help your small business to benefit from a reliable IT support contract.