If you thought blockchain was only for buying and selling cryptocurrencies, you are mistaken. You might be surprised to learn that a small business can really benefit from blockchain.
Businesses that are using blockchain are enjoying several really important features that blockchain offers. We look at how blockchain works, and how it can give your business a distinct advantage.
Knowing Blockchain
Think of blockchain as a 'digital ledger' in which to store the records of your small business. The technological makeup of blockchain consists of a storage block structure to hold the records and a chain linking interested parties to the block.
Being a participatory technology, once the data is loaded onto the ledger, only authorised "keyholders" to the block are permitted to access the data. Forward-thinking small business owners, therefore, must "sell" the idea of blockchain to their stakeholders to help build the secure ecosystem.
Those participating in the chain can view the ledger, but it's watertight and can't be altered. As a trading vehicle, it offers business immense security and ease of operation. As a small business owner, who could be the only one with the authority to operate the ledger, the security of the transactions of the business is protected.  
There are more advantages, all of which help reduce the hurdles a small business faces in this tough world of business.
Let's look at what they are.
Saving Money, Improving Cash Flow
The use of blockchain in a small business cuts down on many initial infrastructural costs incurred in the establishment of the business. This in turn releases cash for operational expenses, instead of being buried in an expensive system that would be amortized over several years.
Unlike big businesses that can carry these expenses, a small business living from day to day needs all the cash it can get to grow.
Using the blockchain to host and share information with clients is a cost-effective way to share information with its stakeholders. Blockchain can hold inventory, insurance, and payroll records that can be shared with all involved parties.
Smart contracts that can be loaded onto the blockchain are easy to authenticate, enforceable, simple in design, thereby eliminating the need for expensive software, and easy to settle in the case of a dispute.
From a cash flow perspective, it's a boon for a small business, as payment dates are contractually agreed, which helps forward planning. Cash flow issues are one of the major causes of small business failure, but with blockchain, the security of payment is assured.
Time saved not having to file, verify, or get tied up in unnecessary legal issues is money on the bottom line. The elimination of the need for additional staff to do these things, combined with reducing the requirement for supporting software and subscriptions is an added advantage.
The benefits of using blockchain are directly converted into a lower overhead, tighter operation that leads to a competitive advantage in the long run.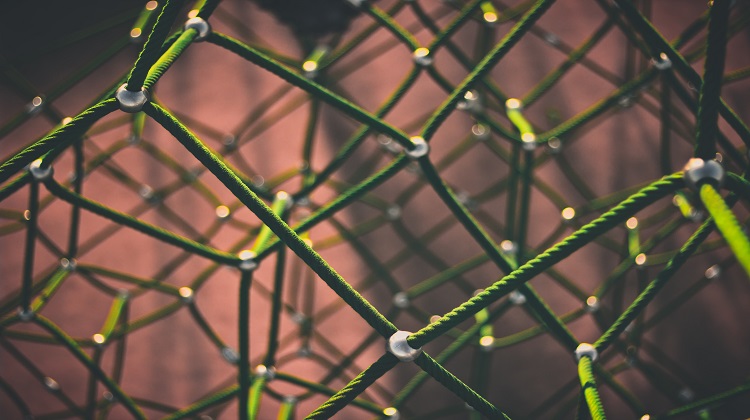 The Secure Ecosystem
The importance of security in business cannot be overstated. By using a public and private key system and cryptography, the verification process eliminates having to give personal information in the process.
The knowledge that not having to divulge private information in the process of doing transactions is a huge benefit to small businesses.
Already, blockchain-based companies are taking advantage of blockchain's identity tools. Businesses rely on blockchain's decentralized nature and security features to provide better and more transparent identification tools.
The company using blockchain will offer a way for customers to identify themselves and have access to certified documents and notaries, as well as a marketplace for customers to purchase services and products.
The security blockchain offers through its cryptographic systems take care of all conventional data protection mechanisms that traditionally have been used in businesses.
Improving Funding Avenues for Small Business
Getting a small business established and stable is reliant on it being sufficiently capitalised. Coupled with the challenges of the current economic climate, the high cost of market entry is some of the difficult challenges small businesses face.
Smaller companies also face greater funding challenges, and to find a more creative way of financing the startup through blockchain could be the answer.
Initial Coin Offerings (ICOs) is a recognised and useful fundraising method for startups who have innovative products or services to offer. By participating in the cryptocurrency and blockchain environment, investors may be stimulated to provide venture capital.
The principle is like an investment in stocks and is mostly returns based. For a small business with a good business plan and an innovative idea, blockchain is an ideal way of getting investors to help raise the necessary capital needed to adequately fund the business.
As the business grows, so does the value of the investment units, so it's a mutually beneficial arrangement for investors and small business owners alike.
The beauty of using the blockchain financing arrangement is the independence that is enjoyed by the business owner by having funds to grow, with minimum interference from the investor. It's a win-win for both parties.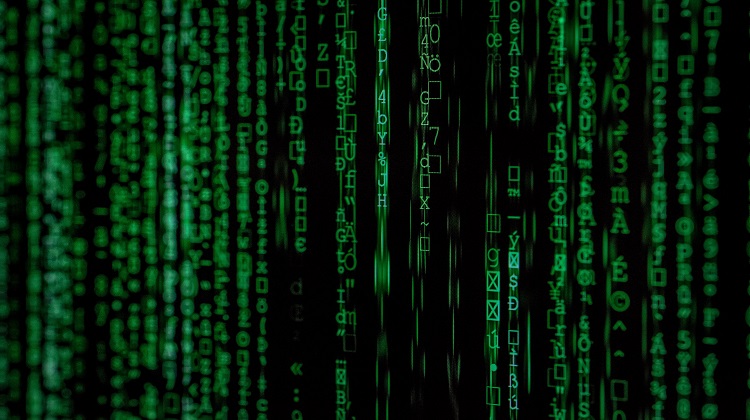 By using blockchain in your small business, you increase your competitive advantage by establishing the business services more rapidly and at a lower cost. Gone are the high costs and the worries of breaches of security. With this advantage, as a small business you have time to spend on growing the business rather than always protecting it.
By taking advantage of how blockchain can benefit your business and becoming one of those shrewd adopters of its technology, you will quickly realise the benefits it brings to a small business.
About Mustard IT, your technology partner
Mustard IT is a trusted team, experienced with the latest technology and able to explain complex issues to you in a language you'll understand. Contact us today to find out how we can help you.