Remote working is rising in popularity. With that comes complexity in communication: not enough communication and your team's productivity will drop, but not managing your communication channels effectively can be an IT headache waiting to happen. 
As the lines between our work lives and personal lives blur, that can come with the side effect of security standards slipping as the draw to using personal devices is stronger. Using a business-specific mobile communication tool such as Microsoft Kaizala is one solution to this problem, with added benefits that other instant messaging tools don't include.
What is Microsoft Kaizala?
Microsoft Kaizala is a simple and secure mobile app, built for organisations to use as a communications tool. It boasts similar features to consumer-grade communication tools such as WhatsApp, even though the two apps should have very different audiences.
But Microsoft Kaizala is also more than an instant messaging app. It also allows users to coordinate work, organise assignments and allocate tasks efficiently within the app, making it particularly useful for off-site workers or remote teams. It aims to be a one-stop-shop for media sharing, communication and workflow management.
How does Microsoft Kaizala work?
Once the app is downloaded onto a smartphone, anyone can sign up to Microsoft Kaizala with just their phone number. From here, you can begin to connect with anyone inside or outside of your organisation – employees, contractors, suppliers, customers and more. 
Microsoft Kaizala has a simple chat interface for simple text messaging. It also boasts a number of other communication features such as multimedia messaging and audio and video calling. Messages can be sent 1:1 or to large groups or communities of your choosing.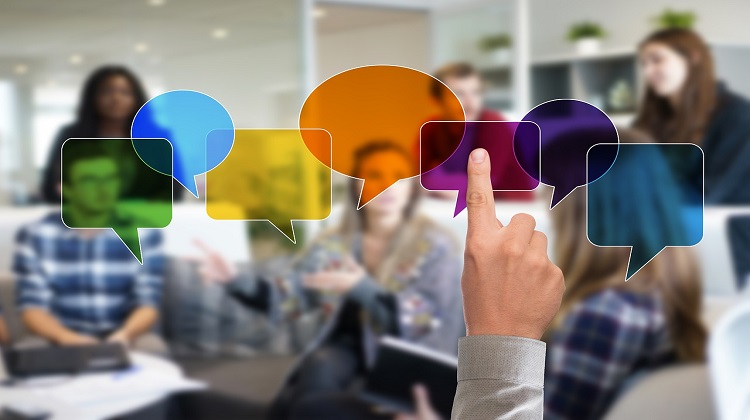 What are the benefits of Microsoft Kaizala?
All-in-one communication tool
So far, you wouldn't be blamed for thinking this all sounds similar to WhatsApp. But the bonus for businesses here is that with Microsoft Kaizala, you can keep all of your business communications and agreements in one place – improving your communication channels and minimising the risk of misunderstandings between employees, suppliers or customers.
Additional workflow management features
Kaizala also allows groups to be created so you can communicate to people efficiently using alerts and announcements, or share relevant files. This means that training can be delivered, payments can be made and feedback can be gained using the polls feature – all useful features to keep everyone in the business on the same page.
Announcements, alerts and updates
With Kaizala, messages can be communicated on a mass scale – if there's a sudden shift change, for example, this can be communicated efficiently within a group to ensure everything keeps running smoothly. A bonus to Kaizala over WhatsApp here is the ability to disable comments so you can use a group chat purely as a channel for announcements.
Good for communicating with first-line workers
Microsoft's Kaizala is a good solution for businesses that manage field staff remotely. Short-term, casual or contract workers can be communicated with and work can be organised straight to their personal device while being kept centralised for you. This makes it easier to manage workers who may only be with you for a short time.
Enhanced security measures
Microsoft has designed Kaizala with security as a priority so you can message company data with peace of mind that it won't be accessed by the wrong people. Kaizala provides end-to-end encryption both while data is moving between devices and at rest.
Data backed up with Office 365
Microsoft Kaizala is backed up in Office 365 so that users with admin rights can access the information they need should data be lost. On Kaizala's Office 365 plans, chat data is backed up so admins can manage and secure their business-critical data.
Ease of coordination and monitoring
Kaizala offers a range of monitoring, tracking and analytics features to help you optimise your business processes. Using the polls feature, for example, admins can view user activity and gain feedback from all of their users using a Power BI-based dashboard.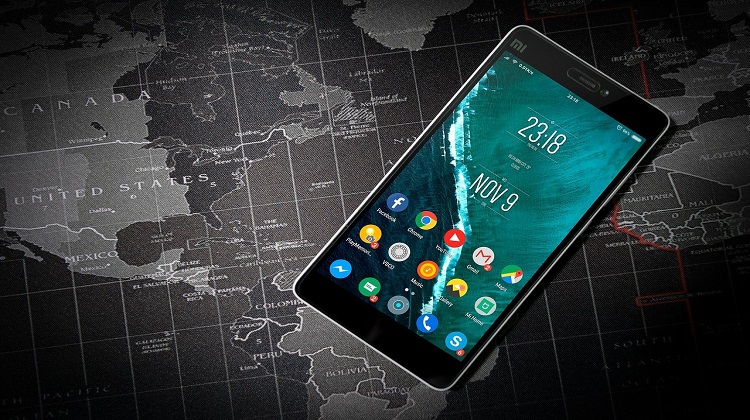 Optimised for slower networks
Microsoft Kaizala is optimised to work on any network, no matter how slow. In fact, it has a strong uptake in over 180 markets worldwide, having first been introduced in India in 2017. It can work well even on 2G networks and supports over 40 different languages (including Arabic and Hebrew coming soon) so has strong adoption outside of Western countries.
Integrations with other applications
Naturally, Kaizala integrates with a number of other Microsoft products – including Outlook, Word, Excel, PowerPoint and OneDrive. This allows for file storage and sharing to be managed across applications with ease.
Microsoft also enables third-party developers to integrate Kaizala into their business processes via APIs. For example, Kaizala data can be integrated into custom reporting dashboards or incorporated into your business workflow using services such as Microsoft Flow. Custom actions can be built based on business needs via the open API systems.
The future of Microsoft Kaizala
With both free and paid versions of the app available, Microsoft Kaizala has been widely adopted worldwide. Such is its success in workforce management that many of the key features of the Kaizala Pro app are set to be integrated into Microsoft Teams by 2021. The free version of Kaizala will continue to be supported and updated as a standalone service.
About Mustard IT, your technology partner
Mustard IT is a trusted team, experienced with the latest technology and able to explain complex issues to you in a language you'll understand. Contact us today to find out how we can help you.