There comes a time in the life cycle of every small or upcoming business where the adhoc file management systems that they had used previously have outworn their capacity. This can lead to errors that create frustration and problems for the business. It would be easy to turn to third party external platforms but then you're putting your security at risk and the dreaded 'GDPR police' are in the back of your mind. 
We have the solution – Sharepoint. In this guide, we will discuss what Sharepoint is and how it can help your small business to better manage its files.
What are the basics of Sharepoint? 
Sharepoint is a product from the innovative minds at Microsoft to provide their customers with a flexible platform where they decide how their data is stored and later retrieved. In essence, it is an intranet that members of staff from the business can access to either upload or look at data, files and whatever content may apply to your business. What's more is that management can easily curate 'newsfeeds' for their staff to share important daily messages – this can be across the business or broken down to specific departments. It is also easy to share content with colleagues using simple weblinks instead of bulky folders, like other file management systems. The possibilities are endless and all designed with your small business in mind. 
Sharepoint Online is the most used version of the program – it comes as a part of a range of Microsoft 365 packages. Using the cloud, it has the capacity to securely store up to 1TB of data. 
Sharepoint Server is another option for businesses who may wish to have their data kept on servers hosted by IT companies either onsite or closer to home. 
From these details alone, it is clear how flexible and versatile Sharepoint can be for small businesses. Microsoft also revealed that over 250,000 organisations are making use of the platform while over 10 million Sharepoint sites have been generated. It isn't just small businesses that Sharepoint caters for; with the flexibility that it maintains, it can adapt to businesses at any size as proven by the fact that 85% of Fortune 500 companies use the software themselves. But for small businesses, it certainly will provide you with the upper hand especially to tackle problems such as struggling to adhere to GDPR, data management issues and something as simple as sharing messages across the business.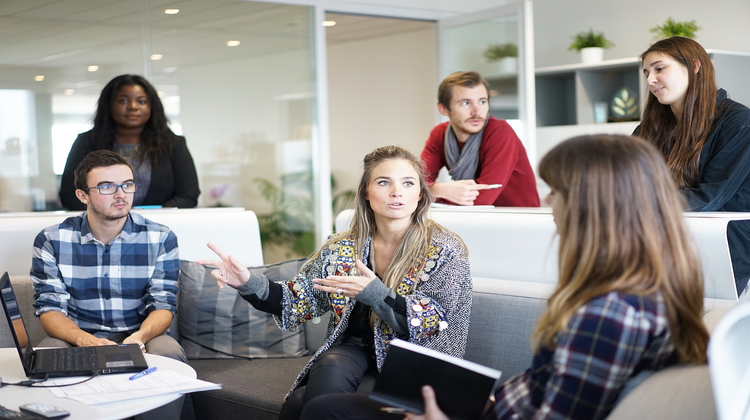 What are the benefits of Sharepoint? 
As mentioned above, Sharepoint is a flexible platform and one that responds to the needs of the business – especially the IT department. With easy access to customisation options, it is easy for you to mould the software into what works best for your specific business. Below are the features of the platform to help your small business thrive:
It is easy for staff to customise their pages to their own requirements. You don't need to be an IT expert to work your way around the system, meaning that staff can customise their dashboards to best suit their workload rather than a system that works on the basis of 'one size fits all'. What you see on screen is all you need to know about the system, there are no intricate coding systems needed to customise your pages – if anything, they are more like a word document just waiting for the staff member to manage their projects in the way that they desire. This will help staff to manage workflow and personalise their pages. 
Customisation options for security
We mentioned before how useful Sharepoint is for everyone, but especially IT departments when it comes to content security. Although you can store anything and everything you like on the intranet, you can also limit who has access to certain data based on their role within your business. This means improved security of sensitive data with the requirement of credentials to be able to access files – what's more, those who don't have access won't be able to search for the documents at all. Access can be defined either on set-up or on an adhoc basis as business needs change. 
Data protection compliance
On the subject of data security, over the past few years there have been mass changes on data protection globally to ensure that personal data is kept strictly on a need-to-know basis. While this is a sensible idea, it has created some extra work for businesses. Sharepoint can help as it has the capacity to manage personal data on a secure level. If there is some data which contains an expiration date, this can be set up to ensure that nothing is kept for longer than is necessary and compliant to data protection regulations. It would be beneficial – if you haven't already – to research into what your responsibilities are when it comes to your business and its data handling obligations. You can then help your IT department set Sharepoint up in the best manner for your business. 
Capacity for use from external users
If your business has the need for external users to be able to access files or documents then there are pages in the intranet that can be curated for this function. This can extend to applicants that wish to work at your business – they can submit an online application. If/when they join onto your team, HR can then use the platform to retrieve information from them even if they do not have full access to the system just yet. Everything will remain secure. 
Managerial communication
Many businesses find it useful to have an internal hub or homepage for their staff. This can be used to send messages across the business to keep employees up to date with changes across the businesses, special birthdays or CPD events. It can also be used to spread awareness of training or updated policies to ensure that all staff are provided with the same information to avoid any confusion. 
Capacity for use on other devices
For some businesses, being glued to a computer screen may not be how your employees work so Sharepoint has the capacity to be used on different devices so that staff can still access the intranet even if they are working from home or are on-site and away from a computer. Everything will still remain secure, however, as staff will still be required to enter in their details and will still have the same access as they do on any other devices. 
Making daily processes more streamlined
The entire system is more user-friendly than most file management systems, making the daily processes of your staff easier and more streamlined. Although there may be some set-up before hand that may create a temporarily higher workload, in the long term it will make the processes of your staff much simpler. 
Editing in real-time
Similarly to programs such as Google Docs, there is the capacity for real-time editing meaning that there is one shared document for various members of staff to be able to edit rather than there being multiple variations of one document. Sharepoint ensures that there is for editing in real time so that collaboration between remote staff members and onsite offices is as easy as if you were sat beside one another. It also tracks changes, allowed multiple users to edit the same document, visit previous versions and restore anything that may have been accidentally deleted. 
Notifications
When any edits are made to documents, Sharepoint will email any of the relevant collaborators to make them aware, meaning that you won't have to spend time emailing them yourselves. However, if there will be multiple changes at one time and you don't want to keep being notified, you can alter the frequency settings yourself. 
Streamlined authorisations
Waiting for authorisations from a higher up can be frustrating when it holds up a process. It also can create unnecessary amounts of paper while a lot of offices are moving to paper-free environments. It will improve communications between departments and make authorisations smoother. 
Excellent search engine capacity
Sharepoint implements its Enterprise Search function when it comes to searching – this means that any spelling errors within search terms are automatically corrected. Any duplicate results will also be removed for easy and quick access to documents. 
Flow charts
If there are any staffing flow charts that need regularly updated to show responsibilities/roles etc, this can be easily created to ensure that staff know exactly who to contact. 
Video hosting
To work alongside the instant messaging system, having the capacity to video host could create the opportunity for training videos to be shared across the business. This will mean that staff can watch at their desk without having to match their schedules so that they can attend a session onsite. It can be hosted on Sharepoint itself meaning that you don't have to first upload it to platforms such as Youtube or Vimeo. This also gives you the opportunity to be able to share secure information without being worried about breaking data protection. 
Capacity to integrate with other apps
Being a part of the Microsoft package, you can easily integrate Sharepoint with other frequently used programs such as Outlook, Calendar and Powerapps. You can also work with Microsoft Flows to utilise the approval system via emails.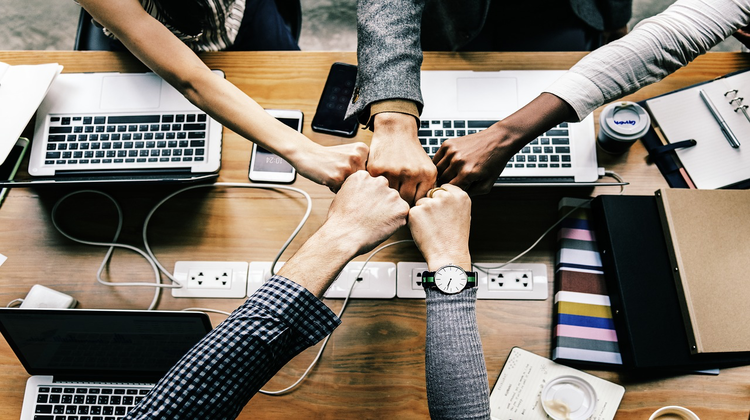 So, how do you get started? 
If you're a smaller business, you may be able to use just the online version alone. Check your Microsoft 360 package to check that Sharepoint is included. However, it is worth seeing if the features of the server edition may better suit your business. From now, there are only three steps that you need to take: 
Analyse what it is your business needs from Sharepoint
Even though it may be something that you don't fully think about, take this time to analyse how your documents are currently stored. Also think about any problems that may arise when you're doing this – having to search for documents that you use all of the time, missing documents, etc. You can then look back at this list and see what Sharepoint can do for you and your business to make life more efficient. 
Decide which version of Sharepoint would be best for your business. 
You can talk to your IT department to see what would work best for them and your business. The main difference between the different versions is where the data is stored. If you just want to store your data online, then the online version is all you need. However, if you want to store the data yourself then the best option would be the Sharepoint Server. 
Begin staff training
Sharepoint is simple and easy to use but as with anything, it may take time for your staff to adapt to their new working platform. To help make the transition smoother, you should provide a lot of training so that employees feel confident when using the new system. Within your training sessions, it would be beneficial for you to explain to your staff why you have made the decision to move over to this platform and how it will benefit them. However, a lot of the features within Sharepoint will be familiar to them even if it is in a different circumstance so it shouldn't take too long for them to adjust. 
Following all of these steps, it won't be long until you and your staff will be easily navigating Sharepoint and utilising the system to its highest capacity. 
About Mustard IT, your sharepoint partner
Mustard IT provide a trusted team who are experienced and able to explain complex issues to you in a language you'll understand. Contact us today to find out how we can help you adapt to all the opportunities Sharepoint offers for your business.