It's no secret that owners of small businesses wear several hats at once. There are a lot of responsibilities, and they all take time out of the day. Managing the daily operations of a business while also trying to deliver a service or product (and do it well) is a constant balancing act, and IT is one area that needs your undivided attention. 
Growing your business is obviously important, but in order to realise consistent revenue and keep your data safe, you need to also pay attention to the demands on your IT infrastructure. Not many small business owners have the time to learn about business technology, nor should they. It requires a devoted team of experts. But finding room in your budget for a full-time IT expert is another story. If your business has grown but you haven't re-assessed your IT infrastructure, you may benefit from outsourcing your IT needs. By investing in the use of a local IT service provider who can help you better manage your technology (and free up some of your time), you can continue to focus on what brings you revenue — growing your business. IT service contacts can help. Here's a brief look at what they entail and how they can benefit your small business.  
What Are IT Service Contracts?
A local team of IT experts and engineers can be hired to learn about your business and its specific needs, and find a solution that fits your budget. They can host your data in secure servers that are maintained off-site and also give you access to licensed software for your business. The services they offer vary but include cloud-based data storage, cyber-security threat identification and protection, a help desk resource, compliance with the GDPR and business relocation among many others. Hiring those experts through an IT service contract can also ensure that any hardware issues are addressed and fixed within hours, either remotely or on-site. Any small business owner who has ever struggled with hardware issues that halt business operations knows how valuable this is.
IT service contracts are ideally offered on a month-to-month basis. They should also be flexible to customise based on the needs of your business and the type of support you need. Choosing an IT service contract from a local provider is even more beneficial, as they're close enough to visit you on-site for any issues that may arise.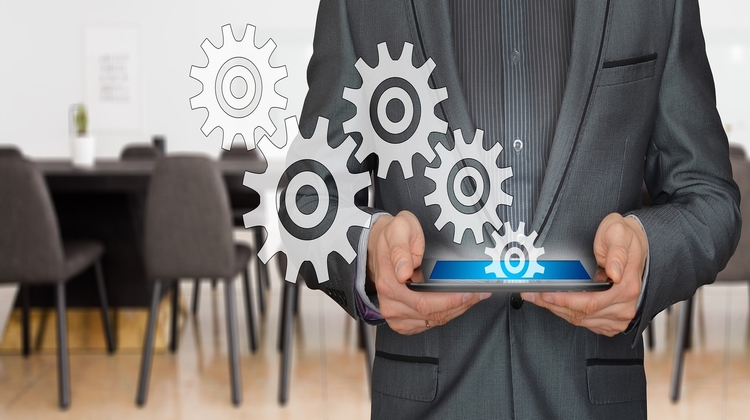 The Benefits of Outsourcing Your IT
Frees Up Other Resources
Whether trying to solve a specific issue or launch a new strategy, an IT support contract can help without drawing upon additional resources. An IT support contract offers flexibility to downsize or upscale your needs as needed. This helps you reduce expenses when support isn't needed and provide extra support for large-scale projects.
Provides a Backup for Existing IT 
Even organisations with existing IT staff can benefit from an external IT support contract. For example, if there is only one person managing your IT needs, your business can suffer if that person is ill, on holiday or busy with an urgent concern. Leaving your entire digital infrastructure vulnerable in those instances can be a costly mistake, especially in the face of cyber-threats. An external IT support contract can be customized for such needs, freeing up your full-time staff to deal with more pressing concerns that may arise. 
Proactive Security and Maintenance
An external IT support team has the duty to constantly ensure your technology is functioning as it should. They know what to watch for and what threats are currently being monitored so they can prevent problems from disrupting your business. If problems do become apparent, an IT support team can act quickly to stop the threat and fix it. This is all without taking up any time away from growing your business or taking your operational staff away from their core duties.  
Reduced Costs
IT specialists in the UK have an average salary of £26,000. It is important to note that is just an average salary and that experienced professionals will expect much more. That's a lot for a small business to contend with, as they typically need to reduce their overhead costs wherever they can. Since most small businesses only require low-level support and maintenance, it can be much more cost-effective to have an IT team that is on call for a fixed monthly cost. 
There is the cost of productivity to consider as well. If you lack a dedicated IT support person or team and, instead, task it upon an employee who has other responsibilities as well, you could be placing undue stress on your employee. In addition, productivity suffers and business stalls. Monitoring IT is a full-time job, and you need someone who knows exactly what they're doing.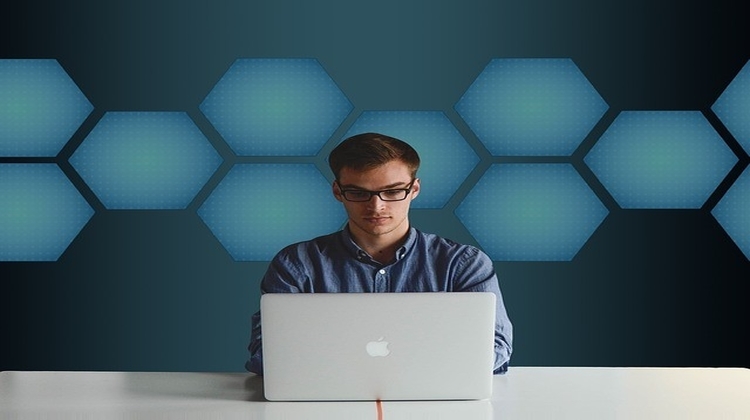 Experts in IT Security
Companies that offer IT support contracts are cyber-security experts.  There are industry laws and regulations in place, and any company that says they are an IT expert is expected to prove themselves in order to remain competitive and trustworthy. New threats will always rear their ugly heads in the digital environment, and IT teams need to be prepared. It is easier and smarter to outsource a trusted IT team than to constantly monitor cyber-threats as a small business owner. 
Budgeting Assistance
Hiring an external IT team helps put some predictability in your budget. Outside of a monthly fee, you don't have to worry about any additional or unexpected costs. There is, however, the ability to increase your amount of support as your business grows. In contrast, you can also reduce your support as business deems necessary. These options are much more cost effective than paying a full-time salary for an in-house employee during times when there is a reduced workload. 
The Benefit of an Impartial Point of View
Business owners put a lot of passion into what they do, and knowing when to say no to an idea is important. Not knowing what can or cannot be done from an IT point of view can be dangerous and leads many small business owners into making poor decisions. Utilising an IT support contract allows you an impartial point of view when it comes to decision-making. In other words, if something can't be done or shouldn't be done, an IT expert won't lead you down the wrong path just for the sake of making a sale. They can help carry out your vision, but do it in a manner that makes the most sense for your business in a cost-effective manner.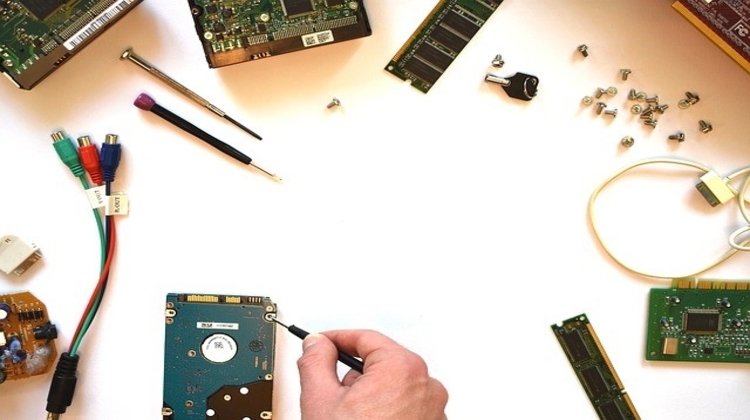 Risk Management 
In the wake of Brexit and the GDPR, risk management is quite possibly more vital now than ever. Small business owners need to be absolutely sure that they can tackle this environment, or else hire someone else to take care of it for them. The impact of a security breach can close your business for good. But working with an IT support contract can help reduce any liability significantly, as the team assumes much of the risk when it comes to data management. 
Added Flexibility and Value
An IT support contract provides access to IT solutions that you may not otherwise be aware of — solutions that help grow your business and increase profitability. After all, it is their job to work with such solutions and software. There are many software programs that focus on productivity that can be made available through the cloud and included in your contract's monthly fee. The benefit is that you can try the programs without having to purchase expensive software that may or may not work. Plus, you don't have to worry about patching it should a security threat exist; that's all done for you. 
Less Downtime
Downtime can equate to significant, yet unnecessary costs for any business. A software issue or security threat shouldn't make you cease operations if you have a team of IT specialists available when needed. Your data is stored in off-site servers when you have an IT support contract, meaning that it will be safe should a physical threat occur at your location. There are always engineers available to monitor your data even when you aren't, meaning they can quickly react should a threat arise. This helps reduce or eliminate downtime, and get you back up and running quickly if need be.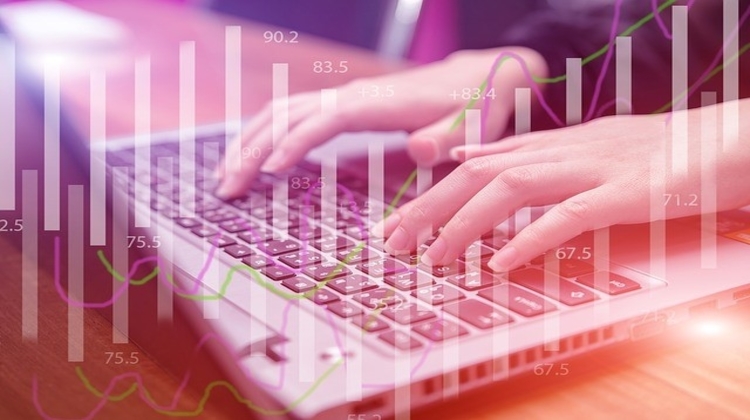 Recruiting Efforts
If you realize that your business could benefit from having a full-time IT expert on hand, recruiting for that role without knowing exactly what you need can be difficult. Recruiting is a time-consuming, expensive process that takes you focus away from other tasks. An IT support specialist can help you establish the parameters of the IT role you're looking to fill without the need for you to learn the technical aspects in too much detail. 
The Gift of Time
Most business owners take the leap into the entrepreneurial world so they can grow their business, not worry about a host of technical issues. Offloading some of those duties can be a relief, allowing them more time to focus their efforts on growing their business while trusting that professionals are looking after their digital information.  
Conclusion
There are so many hidden costs that small business owners don't realize until it is too late. One way to avoid those costs is to trust the experts when it comes to IT. Tasking yourself with those responsibilities (or employees who have other jobs to do) can be a costly mistake that can cost your business' reputation if any important data is compromised. An IT support contract can ensure that you focus on profitability while they provide need support, advice, product recommendations and GDPR compliance. 
About Mustard IT, your IT support provider
Mustard IT provide a trusted team who are experienced and able to explain complex issues to you in a language you'll understand. Contact us today to find out how we can help your small business to benefit from a reliable IT support contract.