Communication is the backbone of business. The quality of communication between customers, colleagues, suppliers and stakeholders directly impacts business success.
Effective communication is essential. But even with so many communication channels available to businesses, one that cannot be overlooked is the telephone. When someone has a problem, they want to talk to someone, and fast. For that reason, a phone system that is both reliable and cost-effective is key to delivering great customer service.
The business telephone system
The business telephone system comes with a number of crucial features you don't get with a regular landline. For example, a business phone system may need:
Multiple extensions for individual phones

The ability to transfer, hold and log incoming and outgoing calls

The ability to record calls (for example, for quality control or training purposes)

Call queuing and hold messages and music for when call volume is over-capacity
Traditionally, this has been done via a system called a private branch exchange, or PBX. This connects company phones with the public switched telephone network, or PSTN. Some businesses rely on the traditional, copper-cabled ISDN network for their telecom services. 
But modern telecoms are evolving. The traditional ISDN is set to be closed by 2025 and followed up with more internet-based voice calls via a fibre network. Communication infrastructure is going digital. Using SIP trunks is one other way to be able to send and receive calls using an IP network instead, such as over the internet or a private network.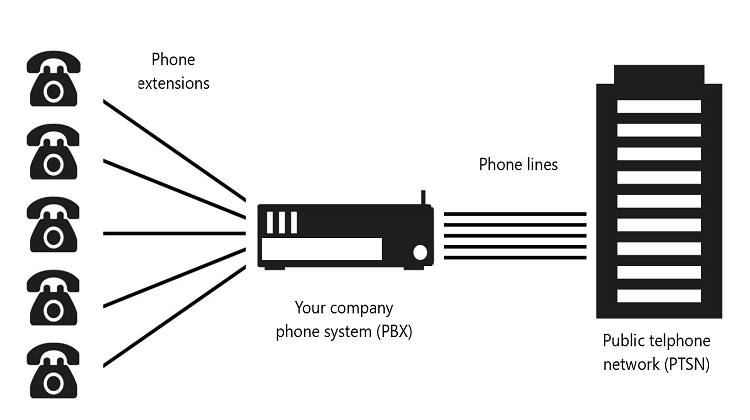 What is SIP calling?
SIP stands for Session Initiation Protocol. It is just one of the protocols you can use for VoIP (Voice Over Internet Protocol) communications. This allows you to make phone calls using a broadband internet connection rather than relying on analogue phone lines. 
So how does SIP calling work? Put simply, SIP works by routing your calls over the internet in a similar way to how images, sound and documents are transferred. It does this by transforming voice signals into data that the recipient's device can then decode. 
What is SIP trunking?
Traditionally, trunking referred to the collection of cables linking local telephone exchanges. 
A SIP trunk is a digital alternative to a traditional phone line – essentially a virtual phone line installed over an internet connection, linking the PBX and the standard phone network. The SIP trunk carries the call data where once an analogue phone line would.
When can you use SIP?
There are a vast number of examples of how SIP trunking can be used to deliver call data from one endpoint to another. In a business setting, you might see connections including:
One cloud-phone system to another cloud-phone system

Cloud-phone system to a non-cloud phone system

An internal IP PBX to the external PSTN network

An IP PBX to a softphone system
SIP is also not restricted to SIP calling. It is also compatible with other telephone services so moving over to using SIP will not negatively impact how your calls are delivered.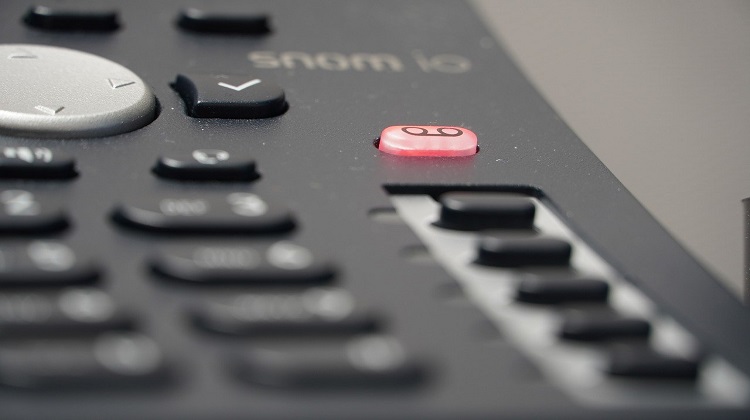 What are the benefits of SIP trunking?
Even though SIP is set to replace the traditional ISDN anyway, that doesn't mean that SIP cannot enhance your business communications. Beyond making your telecoms system more modern, let's look at some of the benefits of SIP trunking for your business.
Cost saving
SIP trunks are more cost-effective than their traditional ISDN counterparts. IP connections are cheaper than traditional lines in terms of rental and call costs. This means that it will be cheaper to run for businesses who make lots of outbound calls – those in sales, for example. 
Scalability and flexibility
Once you're set up with SIP trunking, it's easy to add in more lines. SIP trunks can be easily scaled up or down depending on your current business needs without needing physical ISDN lines adding. This means you aren't left paying for capacity you don't currently need.
Location flexibility
With a traditional ISDN line and the physical connections they require, you're restricted to one location. SIP trunking does not have this same limitation. You can move office, or even move country, and still be able to keep the same phone number – this is convenient for you and also good for keeping a consistent service for your customers.
Unified communications
More often than not, it's easier to manage and maintain one system than multiple. Using SIP trunking allows you to unify your communications into one solution. Calls, texts, emails, video conferencing and instant messaging can all happen over the same network. 
Reactive in disaster recovery
If worst happened and your phone lines went offline, SIP trunking means you can divert calls to a new system immediately so there is no impact on your business operations. This is a positive move for business continuity and can help your business recover more quickly.
What does SIP trunking mean for businesses?
The traditional way of connecting a business's PBX to the wider PSTN is being phased out. But even with the more modern IP-based systems, there still needs to be a means to connect to the wider network. This is where SIP trunks come in. SIP trunks are becoming the industry standard for connecting business telephone networks over the internet and offer businesses a range of benefits over their traditional predecessors. 
About Mustard IT, your technology partner
Mustard IT is a trusted team, experienced with the latest technology and able to explain complex issues to you in a language you'll understand. Contact us today to find out how we can help you.