You've probably heard of IT outsourcing, but what exactly does it entail? What are all the drawbacks and advantages? Outsourcing has the ability to help you achieve far more than you ever imagined, but it all relies on who you choose to partner with.
A significant chunk of every business's operations is now accomplished by technology. Having full-time IT staff members committed to providing IT support can be both expensive and a pain to handle with all the HR protocols involved, whether you're a tiny business or a major corporation. 
Businesses hire third-party vendors to handle a variety of IT operations, including projects, data migrations, disaster recovery, and full-service infrastructure and help desk services for employees.
When compared to hiring internal IT people and systems, outsourcing commercial IT support minimises a company's carbon footprint. This helps to achieve the environmental objective of being netzero by 2050 and cutting carbon emissions in half by 2030.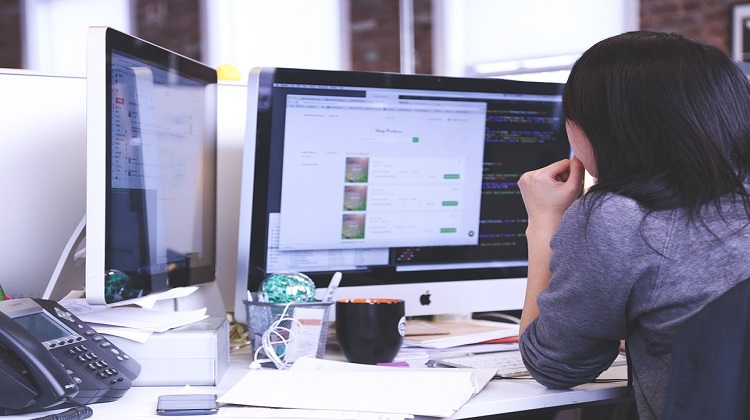 Internal staffing is reduced, which means less resources are required to support them.The impact of people, products, nutrition, procurement, travel, and IT systems are all reduced.
Having less of everything lowers your carbon footprint. With less space necessary to accommodate personnel, it means smaller offices for your company and less waste, which is considerably more sustainable and energy efficient.
Outsourcing comprises the use of more advanced technologies, such as cloud computing powered by renewable sources of energy, and automation, all of which are substantially more environmentally friendly than running in-house servers and relying on humans to accomplish internal processes.
As a result, you will have a lower carbon footprint. Furthermore, because your outsourced IT provider already has all of these in position to be able to scale for you, it emits far less CO2 than if you did it yourself.
In the IT sector, the product is constantly changing, and adopting new tools and software as part of a core service takes a lot of effort.
The importance of retraining, as well as having a focused research and development (R&D) process to fully assess how new helpful technologies can and should be deployed, is critical.
Every business wants to expand, either in terms of size or in terms of other metrics that are vital to the delivery of its goods and services. Your business goals and IT requirements will undoubtedly change as the market area you're in changes, and depending on the industry, this may happen more frequently.
A reputable third-party outsourced IT supplier will be able to deliver an adaptive solution that evolves with your company.
IT outsourcing should also help you save money while improving the quality of your work.
The cost of hiring full-time workers to perform the same task is the key reason why a company would opt to outsource their IT assistance.
Outsourcing to IT-focused organisations also allows you to tap into a bigger pool of talent without incurring extra costs. Likewise, the knowledge available should be focused on delivering technology that minimises your company's costs from every point.
Because IT outsourcing allows business leaders and teams to focus on their individual goals, the end result should be increased productivity. Outsourcing provides significantly more specialised resources and a wider range of experience across a variety of industries.
As subject matter experts with extensive experience in every aspect of technology, from high-end infrastructure and security to software and data management, IT Support companies are experts in their domains.
One of the most significant benefits of outsourcing is the cost savings. Companies that switch from in-house to outsourced operations save the most money, but outsourcing can help any company, regardless of size. 
Infrastructure, software integration, and information technology in general are all difficult to manage. When IT operations fail, a significant amount of time is lost, which has a direct influence on employee morale, productivity, and total costs.
Outsourcing all IT processes would result in improved overall IT management; nevertheless, once implemented, business owners should not forget about it. Accountability must be examined, and performance metrics must be assessed.
If the services and solutions they choose are the incorrect match for their organisation, companies that take on the duty of managing their own IT are at a far higher risk.
Outsourcing to the correct service providers, who understand how platforms interact and are specifically qualified to handle both low-level help desk support and high-level infrastructure, eliminates the risk of investing in the wrong options.
Summary
When used in conjunction with the correct plan, outsourcing can be a valuable asset to any company, and it's becoming increasingly popular with businesses all over the world.
The aim is to turn what is a necessary cost into something that generates revenues as IT becomes smarter.
IT is frequently regarded as a necessary component of operating a company, similar to having an office and paying for utilities. It should, however, be doing far more than just keeping the engine running. It can be used to fundamentally transform a company's operations so that teams can accomplish much more with less effort.
Just make sure you have a well-thought-out and well-executed strategy in place to achieve the best results.
About Mustard IT, your security partner
Mustard IT is a trusted team, experienced in security and able to explain complex issues to you in a language you'll understand. Contact us today to find out how we can help you.