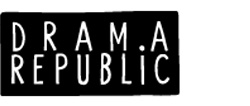 Drama Republic is a drama production company based in Soho, West London, specialising in the development of high end TV drama with international appeal.
The
Challenge
Drama Republic contacted Mustard in November 2011, when its directors were setting up a new company and required an IT network for their new office.
The move itself was expected to be relatively simple, since all email accounts were hosted and had already been set up, but deadlines were tight. Drama Republic needed to be trading by 1st January 2012, so the Mustard team had to work quickly and efficiently to meet requirements.
The
Solution
Plans and quotes were provided for both a PC and Mac setup. Once it had been established that a Windows-driven network would better meet the company's requirements, Mustard recommended implementing cloud-based Microsoft Office 365 to ensure all staff were able to work from home or out on the road.
This cloud-based solution also ensured that the team were able to share ideas and collaborate on project documents conflicts prior to the office launch date. Mustard engineers sourced suitable equipment, such as phone lines, cabling, handsets and photocopiers, with the help of third party providers, and managed the installation from start to finish.
As per the initial brief, Drama Republic's new IT infrastructure was in place in time for the New Year. Impressed by Mustard's professionalism and reliability throughout the project, Drama Republic opted to sign up for Mustard's 'Remote' IT support plan and have relied on its engineers for timely IT support ever since. In recent months, consultants decided to upgrade Drama Republic to Microsoft SharePoint 2013 to help alleviate problems caused by slow bandwidth in the Soho area; this was a more cost-effective option in comparison to upgrading the ADSL line to a lease line.

"Overall, Mustard IT over-exceeded expectations for provisioning our new office IT infrastructure. We were delighted with their attention to detail, professionalism, and ability to stick to the original budget. We would definitely recommend Mustard IT to any business moving offices or setting up a new one.
We have continued to work with Mustard IT on a monthly-support package basis, which is both affordable and flexible. Mustard IT never fails to impress us with their timely response to support requests, and we certainly never miss having an on-site IT department."