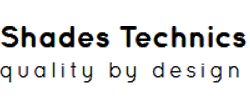 North London based Shade Technics design kitchen and toilet facilities for coaches. With large, demanding clients including Stagecoach and Volvo, the business was looking for maximum flexibility from both its IT support company and its IT systems.
The
Challenge
Shade Technics was previously working with an IT partner based in Wales but in September 2012 this company was unable to provide a satisfactory response when its network server developed a critical fault. Mustard IT was called out and attended site the same day. Engineers quickly diagnosed a hardware fault with the RAID controller on the SBS Server 2003 and a replacement part was sourced enabling the server to be put back into operation. However, the system was out of warranty, so Mustard took the time to review its client's immediate and long-term needs both in terms of systems and ongoing support.
The
Solution
Too small for a dedicated IT department but too reliant on its systems to be without fast and effective backup, Shade Technics needed a flexible arrangement with a local IT support company.
Mustard proposed a block of support hours to be used on an ad hoc basis and began to consult with its client to establish the best replacement for the SBS server, eventually recommending a move to Office 365. Lindsay Patmore, Director of Shade Technics, commented: "We now have 12 users using Office 365. The flexibility of this solution suits a small company like ours very we'll indeed and we particular appreciate the remote access via our smartphones."
Aside from assisting with day to day computing problems, Mustard also liaise with third party vendors to configure software updates when necessary. CAD is vital to the operations of Shade a Technics and although Lindsay is semi-technical when it comes to IT, Mustard's engineers are always on hand to pick up the slack when required.

"Mustard are quick, slick and friendly - a top bunch of guys to work with."