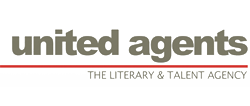 United Agents is a London-based talent agency representing actors, voiceover artists and bestselling writers. With more than one hundred staff managing thousands of bookings each month, the business is heavily reliant on all aspects of its IT systems.
The
Challenge
Given the business-critical nature of its network applications, United Agents wanted to build a close working relationship with a London IT support company which would extend beyond the traditional break-fix contract.
As Office Manager Tom Lawes explained: "Ninety per cent of our business is conducted via email, so when systems go down, productivity can be affected very quickly".
The company was looking for an IT partner that could build a detailed knowledge of its operations and react quickly whenever problems arose. In addition to reactive daily support on all IT matters, United Agents also needed its partner to help manage relationships with third-party software vendors and provide on-going advice on key aspects of its systems to assist with strategy and budgetary planning.
The
Solution
In 2009, Mustard IT was appointed to manage all aspects of its client's IT infrastructure. The agreement included the provision of remote support and network monitoring with Mustard also placing designated consultants on site for two full days per week. It was felt this time on site would enable Mustard engineers to integrate seamlessly as a virtual IT department to United Agents, advising the company on how best to use information technology to meet its business objectives. Today all support calls – large and small – are reported to a central email address and managed jointly by Tom Lawes and Mustard engineers.
Since working with United Agents, Mustard IT has project managed the installation of Dell servers, Cisco managed switches and a Dell SAN with software technologies including VMWare, Blackberry Enterprise Server, Microsoft Windows Server and Canon's Therefore Document Management.
As senior consultant, Alex Viall of Mustard IT, attends management meetings at United Agents ensuring the company has access to all of the key information required to plan IT budgets and make sound investment decisions which continue to optimise business efficiency.

"Our relationship with Mustard works well because they have an intimate working knowledge of our systems, overseeing every aspect of our IT from printing problems right through to bespoke accounting applications. I have never seen Alex lose his cool – even when faced with the most trivial of user requests!"